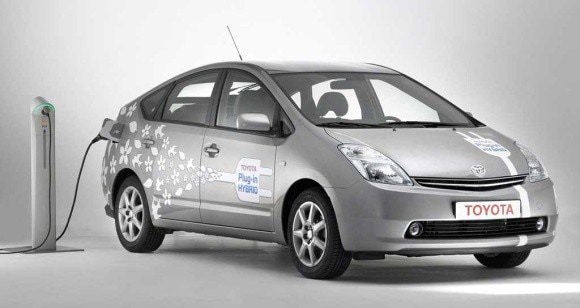 Introduction
The Prius Plug-in requires no special charging station. To charge the vehicle, simply plug it into any standard 120V. If its charge depletes while you're driving, the vehicle switches over to full-hybrid mode, operating just like a regular Prius, still giving you outstanding mpg.
What are the benefits of the Prius Plug-in?

With the Plug-in's extended EV mode, you'll be able to make many of your daily local trips without using a single drop of gas. And because it's backed by Hybrid Synergy Drive®, you could get up to 475 miles on a single tank, depending on driving conditions. You also get the convenience of Plug-in charging and rapid recharge times: 3 hours with a standard 120V household outlet or 1.5 hours with a 240V outlet.
How will plugging in the vehicle at home affect my electric bill?

The Prius Plug-in draws approximately one kilowatt and takes approximately three hours to charge. But since electricity rates vary greatly depending on where you live and the utility company you use, we can't determine exactly how much it will cost you to plug in the vehicle. Your bill will also be affected by how often you charge the Prius Plug-in.